Dream Accelerator for Green Innovators & Entrepreneurs
About Us
"Green Startups" is the pioneer acceleration platform for Green Innovation and entrepreneurship in China. Our approach described as "accelerating" +"impact investing" helps early startups with an environmental intent to overcome survival barriers and to sustain development, in order to achieve"from 1 to 10"growth.
A history of 24 years with a focus on the Green economy
Engaged with more than 2100 Green entrepreneurs
Covering 25 provinces and autonomous regions in China
Over 1 billion RMB of investment facilitated
Over 13 million tons CO₂ emissions equivalent reduced
Over 80 million tons of waste water processed
7.2 million mu(4,800 km²)of land recovered for sustainable use
Selection Criteria
1. Startup stage with initial products launched;
2. The concept of sustainable development could be identified from the founders;
3. In line with the Triple Bottom Line principle (financial, environmental and social performance);
4. Sales revenue generated;
*Business scope includes but not limited to the following: clean energy, energy conservation and energy efficiency improvement, water resources management, pollution prevention and waste management, sustainable land use, environmental-friendly new technology and new material, biodiversity conservation, green lifestyle.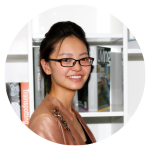 "I am lucky to see there are many like-minded people gathering in the Green Startup Acclerator and doing practical actions to improve our living environment while other people are complaining about pollution and doing nothing. A sincere thanks to the Green Startup Accelerator for offering us the help needed and I am very proud of being one of the members."
Keman Xie, Founder of LOHAS (Chengdu) Sustainable Technology Co., Ltd.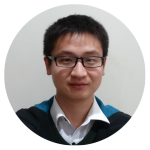 "I did not have a clear plan at the beginning and hesitated, but once I started the business I realized this is exactly what I wanted to do. After I completed this mentoring program, I gained a systematic understanding of how to start up a company and how to develop our future goals."
Jianfeng Song, Founder of Pranus (Beijing) Technology Co,. Ltd.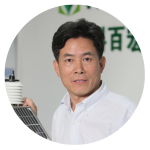 "Green Startups mentors coached us specific approaches hand by hand and our efficiency has significantly improved. For example, we cannot survive and continue to achieve our dream without their timely guidance on how to collect accounts receivables in such a complex environment."
Zongbo Liu, General Manager of Beijing Kebai Science, Inc.