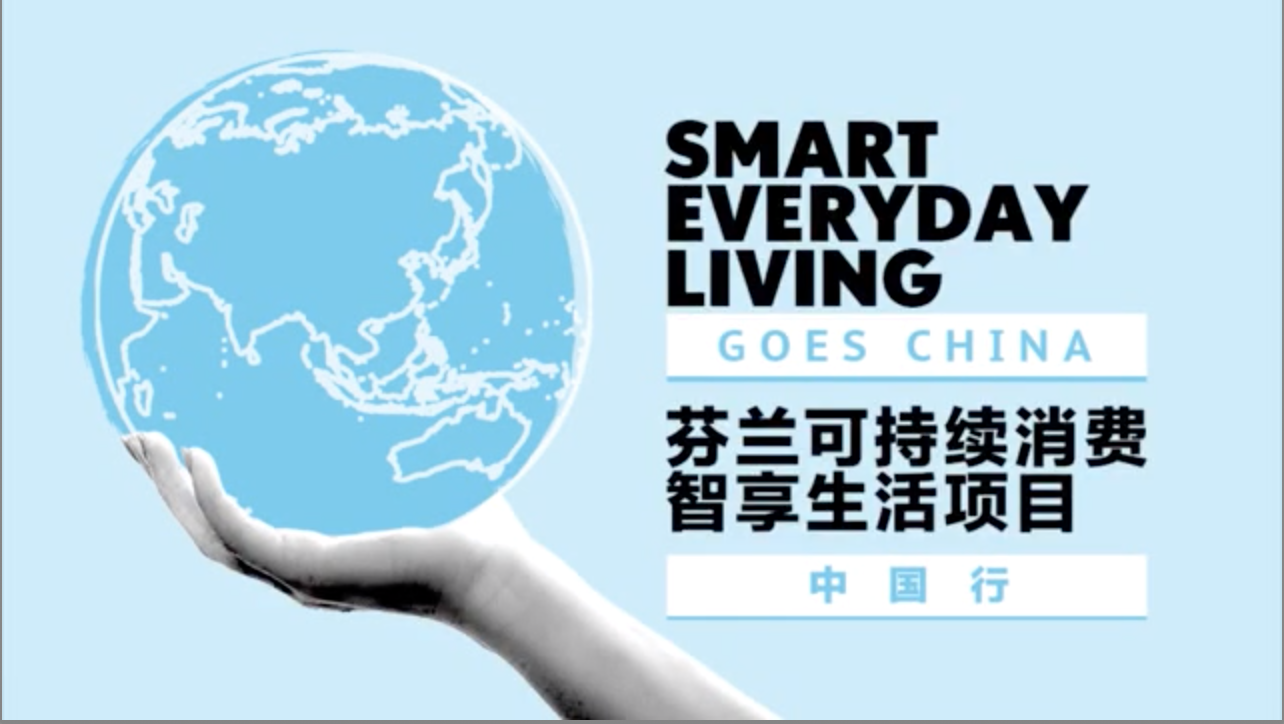 Green Startups opens the gate of the Chinese market for you.
Green Startups, in partnership with Sitra, hosted a development program for Finnish companies that are seeking international growth and help consumers reduce their carbon footprint. Within 120 hours, the three companies selected for the program visited two municipalities in China: Beijing and Tianjin. The 5-day trip was beyond expectation as it allowed the Finnish companies to engage in 20 in-depth interviews with major stakeholders including government agencies, industry associations, academics, NGO, industry players, potential customers, and investors.
---
Lesson 1: How much do customers actually care about your technology?
Air Zero is a company that produces air-purifiers to deliver the cleanest possible indoor air in an energy-efficient way. The expectation of Hanna Lilja, Head of Growth, is to "gain an understanding of the Chinese market and talk with potential consumer segments." That is exactly what the program offered.
Finland, like many green startups in China, has CEOs that have technical backgrounds. Initially, Air Zero repeatedly emphasized the technology of its air purifiers to customers. However, they realized that the deciding factor on whether or not consumers buy their products is the brand effect and customer experience. In the last two days, Air Zero began to alter its marketing plan to target Chinese consumers.
Organizations that Air Zero visited:
Capital Medical University Beijing Hospital of Traditional Chinese Medicine

Xin Feng Dao Jia Technology Company

HNA Hotel Group

Beijing Jingcheng Education Group

Beijing Warmland Energy Service

Clean Air China
---
Lesson 2: Understanding the core value of the product
StepOne Tech provides products that cost-efficiently reduce emissions from private cars. "China is the biggest car market, there are 200 million cars that are compatible with our product," said Juha Honkasalo, Director of Business Development.
Before coming to China, co-founder of StepOne Tech may be one of the most unconfident (and the most confident) as their products increase the proportion of ethanol in blended gasoline. However, there is no corresponding ethanol gasoline available in China. The co-founder of StepOne Tech wanted to increase the gasoline standards in China but realized that their algorithms are what the customers most valued. Thus, they may have a wider development in the fields of automotive diagnosis and fuel-saving devices.
Organizations that StepOne Tech visited:
World Resources Institute

National Fagaiwei institute of Energy Conversion

Tianjin Venture Capital

Deutsche Gesellschaft fur Internationale Zusammenarbeit (GIZ)

Institute of Nuclear and New Energy Technology

Emission Particle Solution Sweden China (EPS)

Tianjin Yun Huan Technology Development Company
---
Lesson 3: Is your customer base really how you picture it?
Due to the product pricing, Reuse Centre set their target consumer as high-end private schools. However, after a round of visitation and feedback from Beijing Normal University Affiliated Middle School and Chaoyang Community Teenagers Education Training Center, it changed the way the Finnish company thought of public education. The Finnish entrepreneurs found that public institutions with years of environmental education experience also have a strong interest and willingness to pay. These public institutions may be what their customer base really is.
Helsinki Metropolitan Area Reuse Centre is an environmental education company that promotes the teaching of sustainability. Kaisa Karjalainen and Marjo Myllyniemi have implemented "sustainability education program in China, teaching environmental matters using Finnish education."
Organizations that Reuse Centre visited:
Fongaiascape Studio and School

Beijing Normal University Affiliated Middle School

Chaoyang Community Teenagers Education Training Center

Hyde Academy

Ju Sha Zhi Nian Kindergarten
---
Lesson 4: Integrating into the Chinese market
Within the span of five days, Finnish entrepreneurs were verified in the market and accelerated the process of entering the Chinese market. For example, Air Zero already set up a WeChat group with partners in the industry and has begun a discussion regarding collaboration. Reuse Centre not only reached an agreement with Mingyue School on the localization of teaching materials but was also invited to Beijing Normal University for field visits to discuss the next steps for a concrete implementation plan.
---
Into the Future
The Finnish Embassy in China thought highly of the Smart everyday living goes China program. The Deputy Head of Mission, Tarja Kangaskorte, held a cocktail event at the embassy to specifically thank the Green Startups and the program participants.
Looking back on this event, although the road to fully immerse into the Chinese market is a long one, this program is a great start. Walter Ge, Managing Director of Green Startups, said: "As Green Startups, we noticed that the concept of "green" lies in every aspect of life and production. This is why we co-launched the Smart everyday living goes China with Sitra."
Whether you are an entrepreneur based in China or internationally, if you are a green startup, we are willing to help you through the most difficult stage of your early ventures.