Who Are We?
We provide acceleration and impact investing for entrepreneurs who have a product/ product prototype. Our goal is to help early startups with an environmental intent to overcome survival barriers and to achieve a "from one to ten" growth.
---
We Have
Continuously paid close attention to the green economy for 22 years

Engaged with more than 2,100 green entrepreneurs

Mentored 162 startups

Covered 25 provinces and regions in China

Facilitated over 1 billion RMB of investment

Reduced over 13 million tons of CO2 emissions

Processed over 80 million tons of wastewater

Recovered 7.2 million mu (4,800 km2) of land for sustainable use
---
How Do We Help?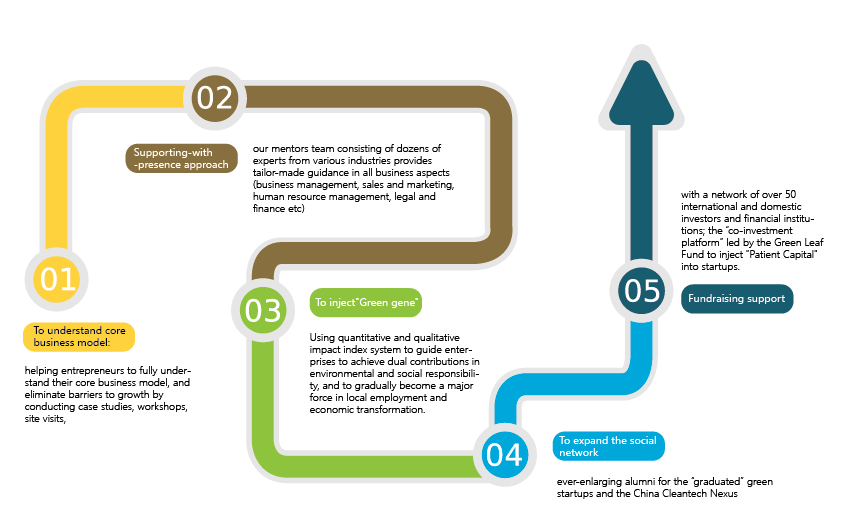 Help entrepreneurs understand their core business model

Provide tailor-made guidance by expert mentors

Guide enterprises to achieve contributions in both the environment and social responsibility

Help expand network

Co-investment platform to help entrepreneurs find investors